Boarding
Huntington Farm Hanoverians is a small private, full-service hunter/jumper boarding stable located between Hutto and Pflugerville, easily accessible from SH 130 and SH 45. Facilities include two barns on 7 acres with a total of (7) 12x12 rubber-matted stalls, 5 turn-out paddocks, a 125'x250' lighted arena, a full course of jumps, wash rack, tack room/lounge and individual tack lockers. Owners live on the property so the health and well-being of our horses are monitored at all times.
We pride ourselves on giving each horse individual attention. Horses are given daily turnout (weather permitting) to insure a happy, healthy horse. Each horse receives high quality feed and hay twice a day, as required for the specific horse's needs. Owner provided supplements are fed at no charge. All our stalls have Dutch doors at the rear which are left open during the warm weather months to provide fresh air. Our 3 stall barn has individual 16'x60' runs so the horses can go in and out at will. Stalls are cleaned twice a day and wood shavings added as needed. Regular scheduling of farrier and veterinary care included.
Huntington Farm is a full-service show barn, and our boarders are expected to participate in our lesson program and attend local horse shows. Board Rate includes 8 semi-private lessons per month. Additional lessons available for an additional fee.
Because we typically have several horses in training at all times in addition to our show horses, we have a limited number of stalls available for boarders. Boarding is primarily available for horses and riders in training and our young horse raising program, but we occasionally have openings for additional horses. Maintaining a tranquil environment and allowing horses to live as much like horses as possible (with turnout in age and/or gender-appropriate groups) are factors in accepting boarders.
---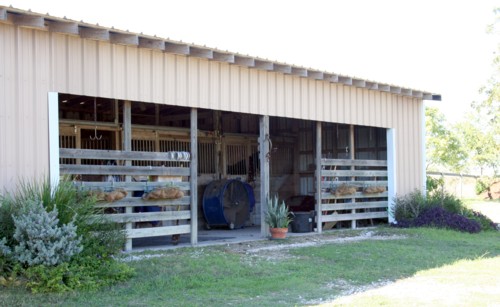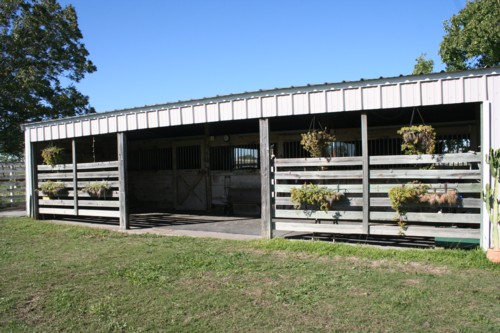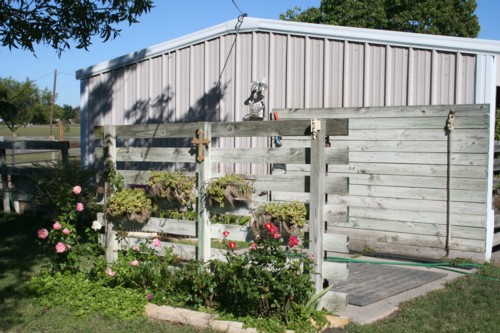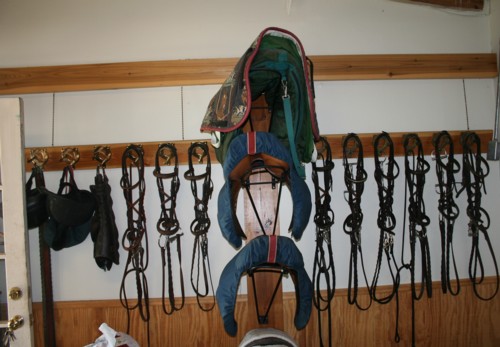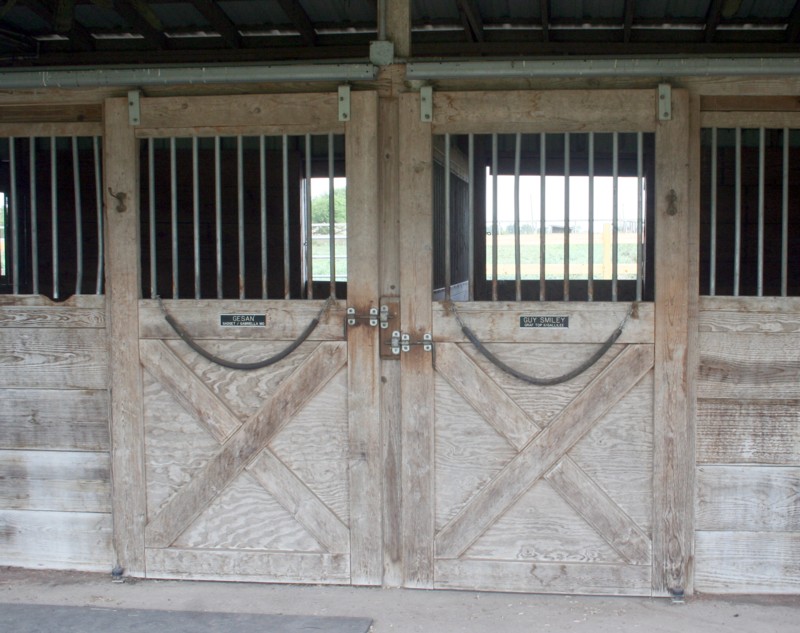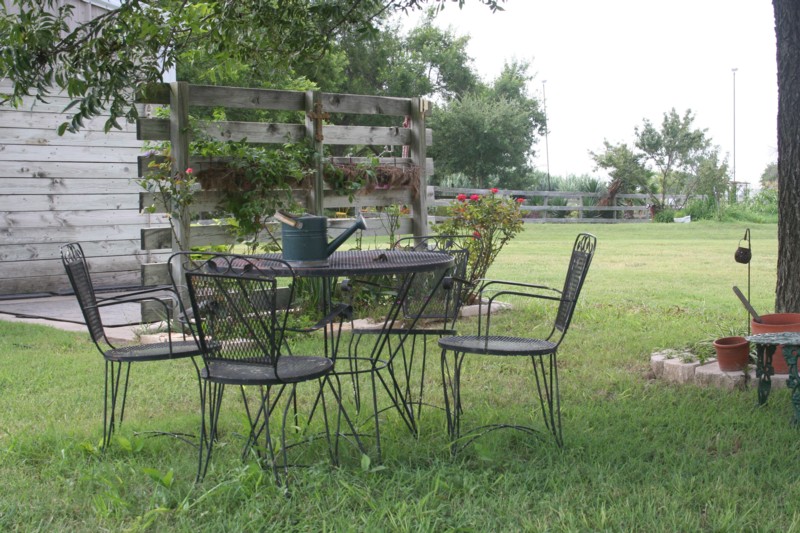 Clockwise from L-R: 4 Stall Barn, 3 stall barn with runs, outdoor wash rack, tack room with lounge, stall fronts and a place to relax and visit with friends under a large pecan tree.
Training
Huntington Farm Hanoverians accepts a select number of horses and riders into our training program. We will identify a horse and rider's personality and ability early on in their training and develop a specialized training program for each horse and rider based on ability, performance goals and physical and mental condition. At HFH the welfare of the horse is our first priority and must never be second to competitive, personal or commercial influences.
Full Training includes full care board and any combination of twelve (12) training rides, lessons and lunging per month. Additional training rides and lessons are available for an additional fee.
---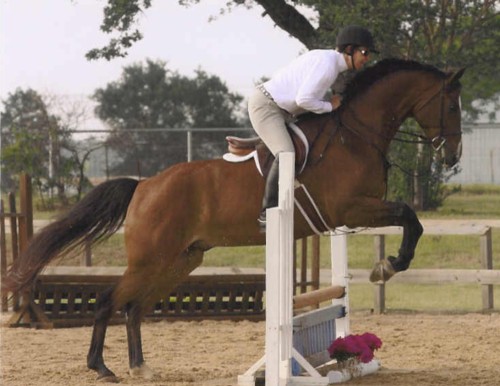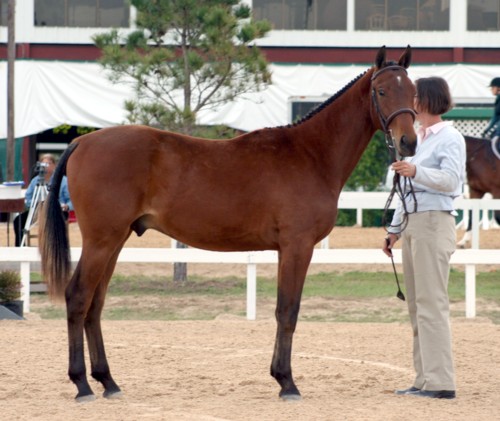 Leasing
Huntington Farm Hanoverians offers a partial lease program of a few of our select Hanoverian horses. Leasing give clients the opportunity to experience the responsibilities of horse ownership without having to bear the initial expense of purchasing a horse. Lease fee includes monthly board plus 8 semi-private lessons per month. In addition to the monthly lease payment, Lessee's will also pay the horse's farrier and routine veterinary care. Horse show fees will be billed separately. Lessee's must provide their own tack and grooming supplies or may rent equipment and supplies for an additional fee.
---